Digital Sign and Encrypt Your Emails in Outlook
Encrypting emails is difficult. It's so difficult that none of the solutions you found on the market is perfect for everyone or anyone. It's no different when it comes to Outlook either. But it could be easier if both side are using Outlook.
All you need to start with is to get a personal digital certificate, and with Comodo Email Certificate, you can get one for free. If you need both email and attachments encrypted, you will need to get the other party to sign up one as well.
Follow through the sign up process will eventually get your own digital certificate installed on your computer automatically. Once that gets done, you can digitally sign and encrypt individual emails right from Outlook Message window, through Options → Permission.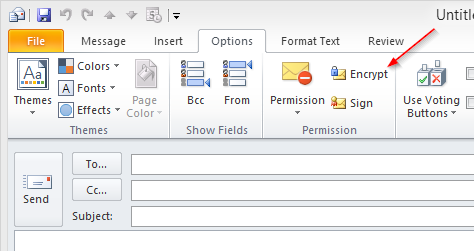 If you don't see Permission section, that's probably because you never used it. You can click on the bottom corner of More Options, and Security Settings… button to enable it.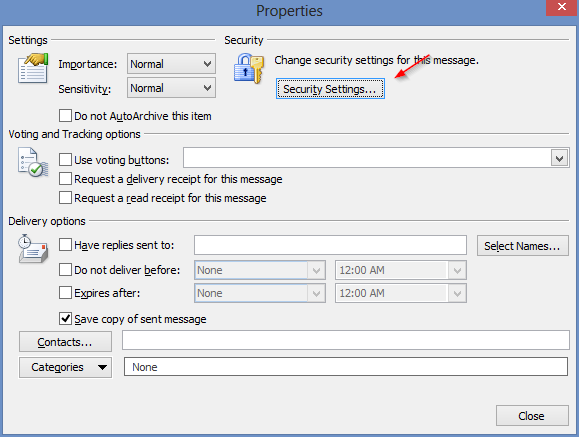 If you want to digitally sign all outgoing emails, you can go to Files → Options → Trust Center → Trust Center Settings… → Email Security, and tick the option "Add digital signature to outgoing messages".
However, if you have a Document Management System and are intended to save outgoing emails to the system, I wouldn't recommend digitally signing your emails as it will prevent the emails being opened from other people in your team.
In the same Window in the Trust Center Settings, you can export the digital signature that got installed automatically during the signup into a file that can be imported on the other computers.
Click Import/Export… button from E-mail Security tab in Trust Center.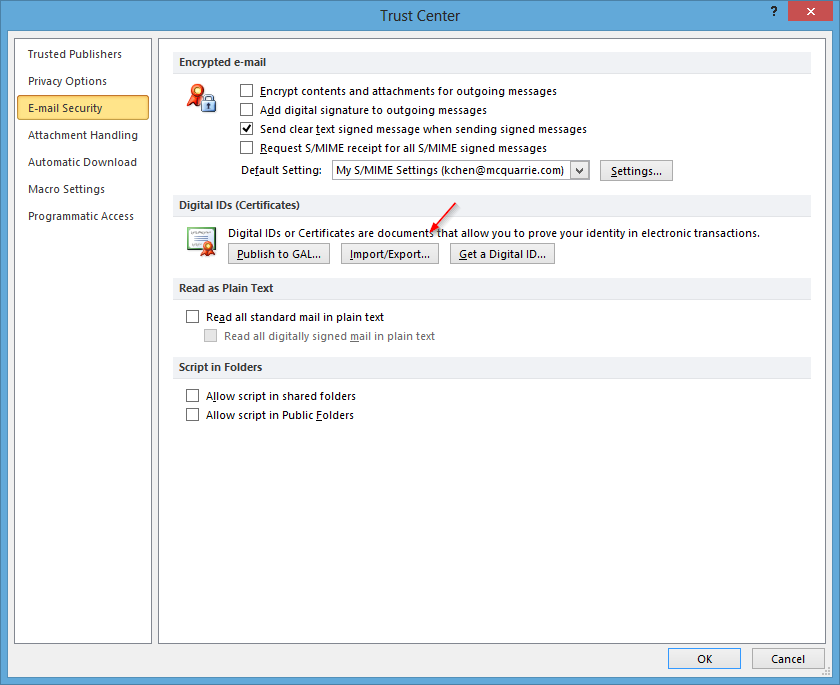 And click "Export your Digital ID to a file" radio button, select your ID from the list, pick where to save the file, add a password, and hit OK.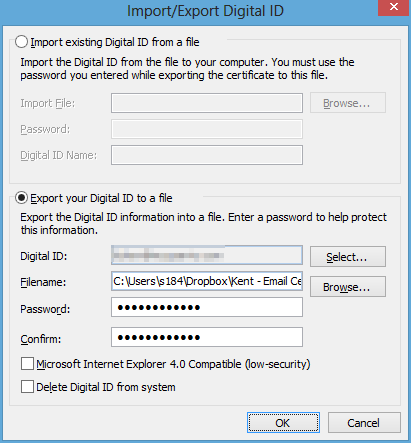 Once again, this works only for Outlook and it requires the other party using the same client as well.