Arguably the worst gift for Mother's day
Here is the email I got this morning from VMware offering me a deal on their VMware Workstation 8 for, hmm…, mother's day: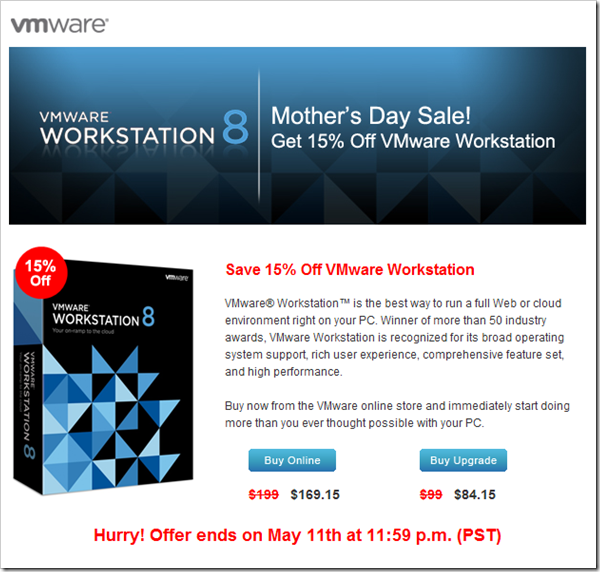 Are you kidding me? Really? No, no only do moms not want it, dads don't either. So please don't promote it again for Dad's day.