5 Things you need to know about Native VHD Boot in Windows 7 and how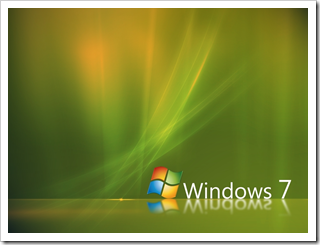 My first hands on experience about Windows 7 is on a virtual machine on VMware. It runs great but unfortunately no Aero theme due to the limitation on virtual environment. I wanted to install it on my laptop but for the time being I haven yet ready getting rid of my Vista. And I am not a huge fan of multi-boot at all, because I don't want to mess up my hard drive partitions. Besides, I don't have much physical space for a separate partition anyway. So that's why I got so excited and waited no time to give it a try when I first heard this Native VHD Boot supported in Windows 7.
The test came out with the good result. I successfully made it work both in Windows 7 and Vista. And now I have a nicely organized dual-boot on my laptop, one to the pre-installed Vista, and the other to the Windows 7 installed VHD file. No more hassle playing around the boot partition. How nice is that!
You can follow this post on Windows7hacker to native boot VHD on Windows 7 hosted computer, or if you are the same like me who still wants to keep Vista for a while, follow this post to native boot VHD on Windows Vista hosted computer. Haven't had chance try on a XP computer so can't really tell if it's going to work.
Here are also 5 things you need to know about this native VHD support feature in Windows 7.
1. The word "native" in the term really means what it suppose to mean. It supports and utilizes almost full hardware devices connected to the physical system when you boot in VHD. No more hardware limitations that usually happen on a virtual machine. However, the downside is you lose hardware-independent at some point. For that reason, it really doesn't make any sense to me native booting to a Windows Server installed VHD. This feature is very nice and built for desktop computers.
2. Native VHD boot only works for VHDs that contains Windows 7 or Windows Server 2008 R2. The earlier versions of Windows are not supported. Here is the explanation from Windows Virtualization Team.
When Windows boots from a VHD file, all the 'disk I/O' to load the kernel device drivers, start system services, and run applications is translated to I/O to the VHD file initially, and then to I/O to the NTFS volume and the physical disk.    On shutdown, all outstanding write operations flush to the VHD file and underlying physical partition in the proper order before the storage stack shuts down the disk device.  Because of these enhancements to core parts of the system, native VHD boot only works for VHDs containing Windows 7 or Windows Server 2008 R2 and not earlier versions of Windows.
3. Because of the same reason, BitLock is not supported. And you can't hibernate it either, though you can still put it on sleep. At least, these two are not supported in RC.
4. The size of VHD can easily be extended. However, you will need to do that in the host environment. That's the one of the beauties in virtualization.
5. Native VHD boot supports all three types of VHD files: fixed, dynamic, and differencing disks. Whichever you use to native VHD boot, you need to make sure you have enough space on your physical system. Or the blue screen will come visit you.
That's it. And again, you can follow the 2 posts below to set up VHD boot on either Windows 7 host or Vista host.
Native VHD Boot to Windows 7 [Windows7hacer]
Native Boot to Windows 7 in VHD from Windows Vista [Windows7hacer]
Enjoy and happy virtualizing.